GRAEME WIENAND - PHOTO ARTIST
Sydney and Blue Mountains, Australia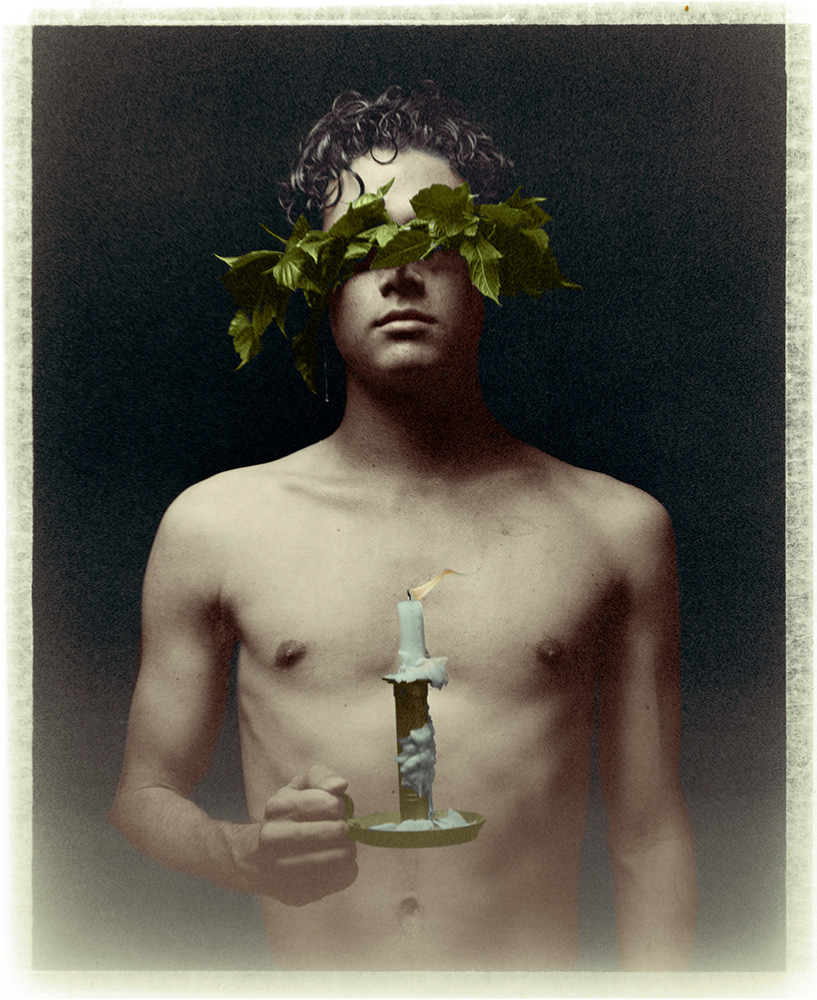 Taku is an Illustrator. Therefore as with most creatives he is highly visual. Vision is a tool and learning to see is an ever evolving skill set. In this portrait the masked concealment of the eyes suggests seeing as something broader than vision. For the creative, seeing is tied in with feeling, intuition and judgement. Many may look but few will see. The flame is the light of creativity that motivates, illuminates and torments every creator.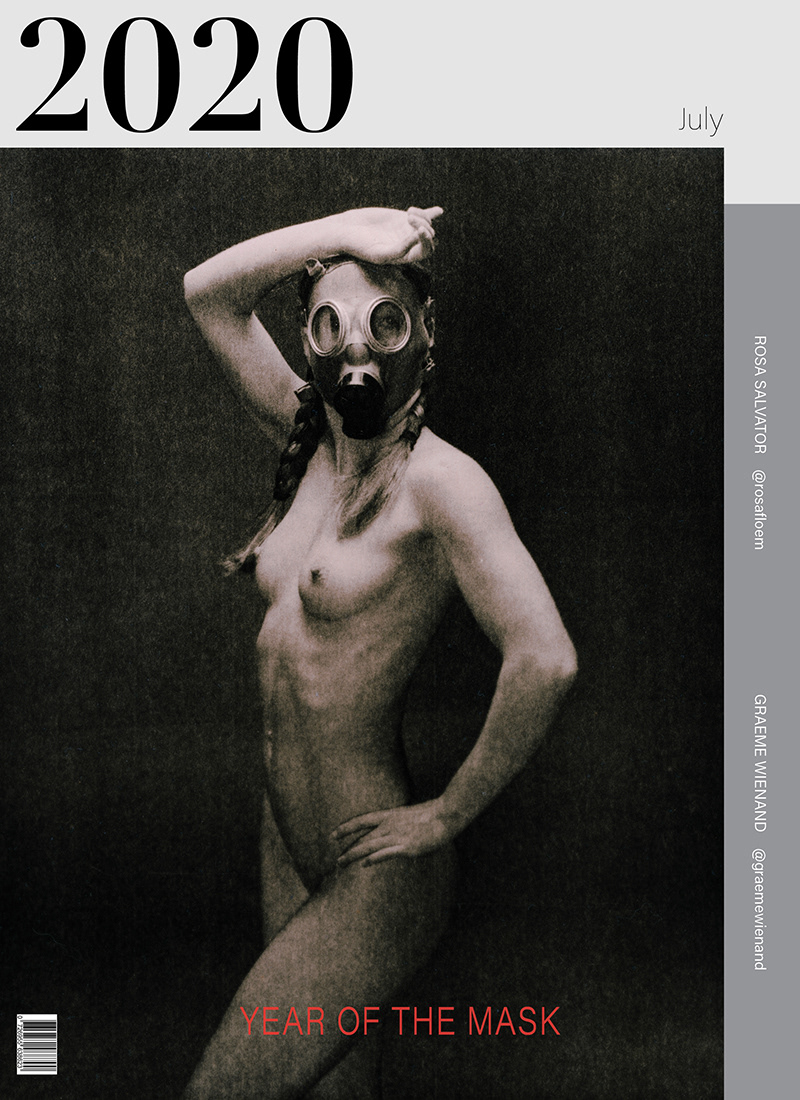 2020 was an unusual year. It evoked a new reality, a new understanding of normality, a rare opportunity for introspection and a chance to observe the actions of humans confronting fear and actioning their self protection. The visual symbol for 2020 is unchallengeable. It is the mask.
I've met a number of Millennials named Jasmine, after the flower. Jasmine's paper dress suggests white petals worn upon her body. In this portrait she embodies the archetype of the Jasmine flower. The scattering of pollen through her hair and upon the table symbolises fertility. The photographic set consists of organic materials, wood, wax, paper and found objects - see the full White Flower series

here

.
I used to ask my participants to answer the following question: "What is your message to the world?" When Will arrived it was a Saturday morning and he had been out all night. He was a quietly spoken guy who seemed sensitive almost to the point of appearing at times sad and watery eyed. Will's is the only message that often comes to my mind years later. His message.....

"Love is unconditional. Love yourself unconditionally"

. The arrow suggests Cupid's arrow inflicting a wound to the heart as a metaphor for the troubled relationship between the ego and self love.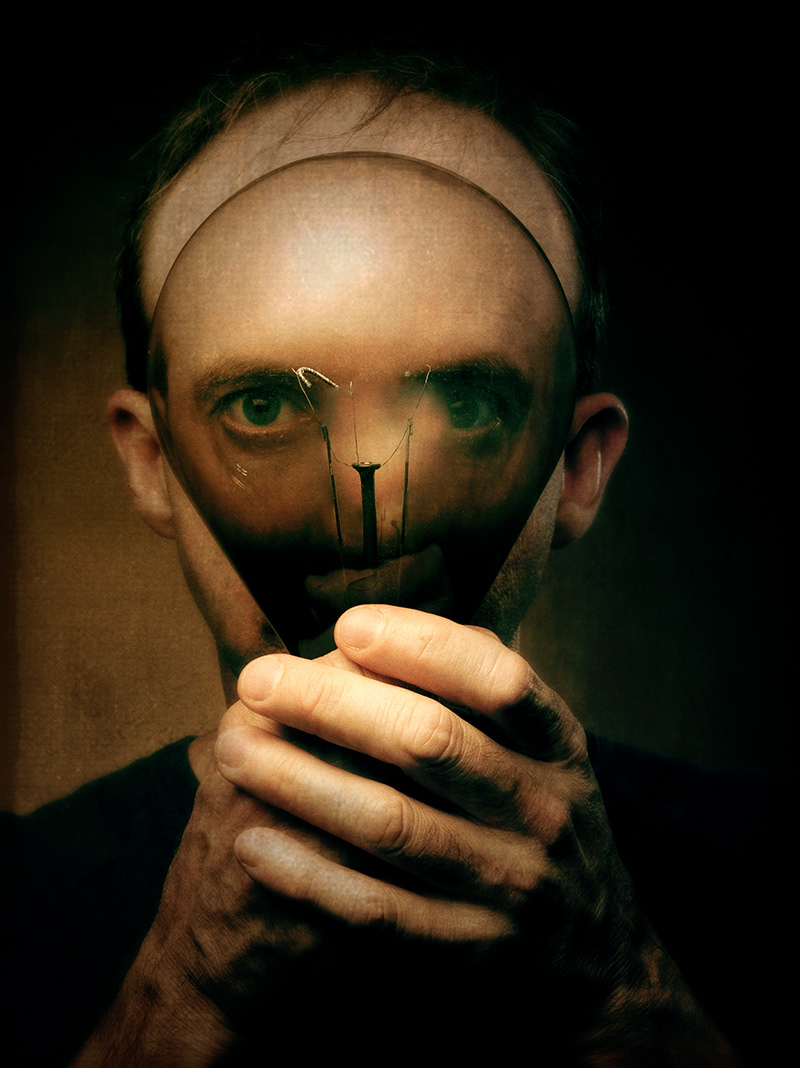 Steve is an actor and writer who has appeared on Australian stage and screen for decades. When I met him Steve was also working as a tour guide at Sydney Tower. Atop the tower is a beacon with a flashing red light familiar to most Sydney siders. In this portrait Steve holds an expired light bulb from Sydney Tower's beacon. Large enough to cover his face it symbolises the mask of the Thespian and the light of creativity.
Model: Steve McGrath - IMDb
​​​​​​​

PAST PARTICIPANTS:

Aisia Hamson, Alex Pychtin, Alex Siegers, Alexandra Allan, Ally Moulis, Alyssa Quinlan, Asha Gillard, Ashley McHenry, Ben Gerrard, Ben Stokes, Bevan Vickers, Bianca Wolf, Brenna, Caitlin Jill Hunter, Charlotte Westerlundh, Chloe Rosenburg, Craigh Pratt, Darko Kubatka, Donna Anthes, Fran Elmasri, Helen Kardos, Huntar Towers, Janel Mustafa, Jasmin Louise, Jasmine Ghazi, Jayme Edwards, Jeff Hamilton, Jessica Casey, John Hackett, Katie Bostelaar, Lara Carpenter, Leonardo Selinas, Louise Herd, Luke Lamers, Marc Cottrell, Matt Butcher, Melissa Atkinson, Narelle Dunkley, Nicole Clayton, Olivia Ambrose, Owen Taylor, Rachel Burges, Raphaelle Perigot, Rob Sutherland, Robyn Ewing, Rosa Salvator, Simon Wheeler, Simone Thornett, Stephanie Micallef, Steve McGrath, Taku Rogers, Tanja Myles, Tony Burns, Troyden Lewis, Vanessa Black, Vanessa Buchmann, Will Killin, Zac Hennesy​​​​​​​